Mattress Reviews & Testimonials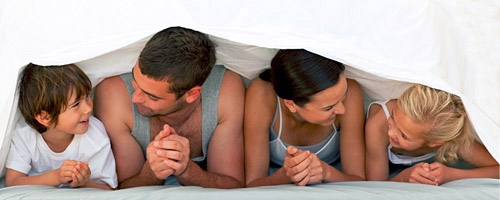 Mattress Reviews & Testimonials
Page 1
Sealy Posterpedic Pillowtop - Memory Foam beds medical nightmare
I purchased a Sealy Posterpedic Pillowtop with Memory Foam bed in March 2005. By April (one month later) I had a rapid, irregular pulse with heart flip-flops and difficulty breathing. My eyes feel hard, swollen, sore throat, sinus trouble you name it. No medications help. Finally wondered if it was the bed. So started looking on internet and found this web site. Wow my suspicions have been founded. And I paid over $1,000 for this bed as had not only sales tax but a delivery charge. Does anyone have any ideas or know of some such action about the bed industry and an action suit or reimbursement plan, etc. Thank you, Meggie
Lincoln, NE
Email: meggie_nebraska@yahoo.com
---
Chemical Smell and Energy Drained
We spent $1700.00 on a TEMPERPEDIC mattress endorsed by NASA For 2 weeks the smell was awfull!! I haven't awaken yet without a drained tired feeling which hangs on for hours. Pease tell me what is safe to sleep!!!!
Sun City, AZ
Email: standingfirmjan@cox.net
CHEM-TOX COMMENT: The temperpedic was not really "endorsed" by NASA, but we were informed that it was researched by NASA but rejected for use in the space industry because of chemical volatility issues.
---
Tempurpedic- off-gassing problem
I just had a tempurpedic mattress delivered today, and noticed the strong chemical smell coming from the bed when I rested in the afternoon. I read the customer complaints listed on your website and became very concerned. I have a genetic weakness in my nervous system and have had nerve pain for nine years due to a back injury. I cannot afford to get sick from the mattress, and am already experiencing some nausea and a headache from a two hour nap. I have already used up my one exchange from Sit 'N Sleep, and do not know what to do. I refuse to get sick any further, and need to know what type of legal recourse I have, so that I can return the mattress and receive a full refund. Please e-mail me back with a response at marcialynncac@aol.com.
Marcia S.
Valencia, Ca
Email: marcialynncac@aol.com
---
Crib Mattress Outgassing
I bought a crib mattress (SEALY) for my infant daughter and could not believe the horrible smell coming out of it, which burned my eyes and throat. I can't imagine placing a 3-month old on this. Despite airing it out for days on our porch and washing it with baking soda (which helped temporarily) , the smell would not go away. I was able to trade it in at Babies R Us (interestingly , the person who sold it could not detect a smell at all, though another salesperson said "no way would i sleep on that!) but it's hard to trust the replacement. After all, the gases you can't smell are not necessarily any safer....
Northfield, MN
---
Asthma and Join Pain
My husband and I purchased a Stearns and Foster mattress and had to send it back the next day because it had been treated with waterproofing. We woke up after one night with sore throats, our backs were both red where we slept on the mattress. We received our new "untreated" mattress the next day. It too reeked of chemicals. The salesman assured us the fumes would evaporate after a few days. It took weeks for the smell to dissipate. It is now two years later, in that length of time I have had skin eruptions that lead my physician to think I had rapidly progressing breast cancer. The skin was swollen and when biopsied had lymphocyte infiltration, but no breast cancer (this was a 6 month ordeal). I have continual sinus problems, and now have developed asthma. I spent this weekend in the emergency room with another severe asthma attack. I also have developed bone and cartilage degeneration in my knees and I am on crutches and a walker. Now I can barely walk. My husband also has joint issues in his lower body. I now sleep in another room away from this toxic monstrosity. We spent somewhere around $3,000 for this mattress and box springs. There is no telling how much money we have spent on medical bills. When I call stores that sell these mattresses they say there are "no complaints." Obviously, from reading this website, there are complaints. Perhaps, because there are "no complaints" they can afford to refund my $3,000. I will be responsible for my medical bills as cause and effect would be so hard to prove. I will let you know if I get the money back!
Donna Stark,
Starkville, Mississippi
Email: Stark323@bellsouth.net
---
Memory Foam Mattress - vomitting and diarreah first night We bought a Memory Foam mattress pad and pillows from Wal Mart over the weekend. When I opened the package, I noticed the horrible smell. The enclosed slip said that the smell would go away after airing and was not dangerous. Because of me and my husband's back problems, I went ahead and put it on te bed anyway. In the middle of the night, I first awoke to one of my dogs vomitting. She had jumped to the floor. I cleaned it up, went back to bed and then another of my dogs started vomitting. At 3 a.m. I awoke to severe cramping and diarreah. My husband came in and asked me what was wrong and I told him I thought it was the mattress smell. I finally felt better and tried going back to bed, only to have to get up for another round.
Kansas City, KS
Email: fivecoat@kcnet.com
---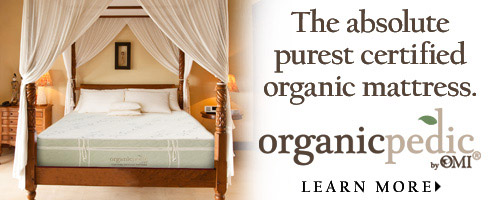 ---
Love my TempurPedic Bed
My husband & I purchased an adjustable TempurPedic bed (mattress & pillows) 12 months ago and I love it. I have fibromyalgia and chronic low back problems and the TempurPedic is the only bed that is comfortable for me to sleep on (my husband could fall sleep on anything). So while some people may have sensitivities to the materials used to manufacture this bed, not all people do. I am allergic to fruit, probably not everyone is - I suppose many people enjoy eating fruit. I don't want to take fruit off the market or sue people who produce fruit because I'm allergic to it, I just avoid eating it myself.
Renton, WA
Email: StampinStudio@comcast.net
August 21, 2005
CHEM-TOX Comment: This woman states she has fibromyalgia and is thankful for the comfort of her TempurPedic bed. Fibromyalgia is a condition that is suspected of being at least partially caused by autoimmune problems (the immune system attacking the person's own tissue). If we know that petroleum based chemicals have been linked with causing autoimmunity and a person with an autoimmune disorder such as fibromyalgia continues to sleep on a bed made with petroleum based chemicals- what would be a logical conclusion?
---
Facial Swelling due to Tempsoma Pillow
I received a Tempsoma pillow for my birthday (I wanted one because they looked so comfortable) back at the end of July. I have been sleeping on it now for about 3-4 weeks. I noticed the awful smell but had read on the box to let it air out for a few days and I just figured it needed longer. It surprisingly has never felt as comfortable as I thought it would (I think partly because it isn't as thick as I'm used to), however, 2 weeks ago, I had some swelling in my lips. I didn't know what caused it and was very concerned. 2 nights ago, I had severe facial swelling. My whole face (eyes, cheeks, lips, etc) was swollen. This morning, I woke up with a similar puffy face (not quite as bad as yesterday), and it suddenly hit me that maybe it could be the pillow. I started researching online. I found this site and am SO glad. Is there any similarity between the latex and these foam pillows? I would just love to find a common link. I'd also love to hear from people with similar symptoms. I will be getting rid of the pillow today.
State: VA
Email: POTTERSX3@MSN.COM
---
Third Sterns and Foster Mattress!!!! Strong Chemical Odor
I bought High End S&F Mattress set and after returning it twice we still have a strong odor coming from the mattress. I can't believe how many other people have the same problem. I hope there is a group action lawsuit against the manufacturer.
Oceanside, NY
Email: sturothman@optonline.net
---
Polyurethane Foam in Loveseat Causes Problems
I bought a new loveseat and it made me sick sick. Racing heart, extreme anxiety, coughing, burning throat, headache, personality change, and a dazed feeling. There was a bad odor coming from the seat, especially the thick seating pads made of polyurethane. I lived in a hot climate, and realized that I had been sick every summer that I didn't work since buying a couch several years back. Polyurethane cushions which I can also smell. This is called outgassing and I think it could be killing people.
Lubbock, TX
Email: crazzygal@hotmail.com
CHEM-TOX NOTE: Even polyurethane contains the fire retardant chemicals (up to 50% by weight) which have been linked with numerous health problems.
---
Skin Rash and Fatigue after Sealy Mattress Purchase
I purchased a Sealy mattress. After one week of use I developed a skin rash, soon after severe fatigue set it in, the rash got worse and finally I stopped sleeping on it. I was advised by my massage therapist that it could be the new mattress and I got rid of it. I have documentation of the symptoms from my doctors and I even still have the receipt of the mattress for verifications. I continue to have symptoms of skin rashes, and sensitivity to chemicals.
Terri Shelton
Satellite Beach, FL
Email: webmaster@cflwaves.com
---
Headaches and Sinus Problems begin immediately
We have an air adjustable bed and I don't think it has this foam in it. But we also have pillows by Sleep Innovations and I do think these are made of the same materials as these toxic mattresses. They did have a strong chemical smell when they were new and both my wife and I have been suffering with chronic joint pain mostly in the neck and shoulders. I, all of the sudden, always have a headache and sinus problems. Sometimes at night I wake up in a sweat and feel like I am on fire. Does anyone else use these pillows and have these symptoms?
Concord, NC
Email: JIMNDONNA@CTC.NET
---
Flu like symptoms, aching, sinus problems, joint pain, eyes swelling
We bought a memory foam pillow top mattress, and loved the way it slept, but after the first night, my wife had a migraine type headache, eyes swelled up, rings would not fit her fingers. She even went to the doctor thinking she had a sinus infection. After three nights, I thought I had the flu, joints, whole body aching, running a fever, and missed two days of work. I had to go out of town to a funeral, stayed 3 nights from home, and I got better, no aches, or fever. First night I was home, it started all over again.
Greer, South Carolina
Email: Stevespickn@aol.com
---
Removing Bed - Health Improves
At an earlier post I mentioned that I was trying to isolate the memory foam mattress with several mattress pads. I had such a big investment in the pads (I purchased them for several beds, for my grandsons and my daughters) It worked for a few days then all of the symptoms of joint pain, back pain and headaches began to return. I finally tossed it out and the symptoms are gone. I have advised my daughters to do so immediately. They have subsequently told me of terrible back pains and joint pains they and their husbands were having - none of us thought it could be the mattress pads. This website probably saved our lives!
Dublin, California
CHEM-TOX NOTE: It may appear a paradox that a softer bed can result in back and joint pain, however, this is not related to the softness or firmness of the bed; some petroleum based chemicals have been found to be the direct cause of a condition known as autoimmunity. Autoimmunity is a serious condition in which the person's own immune system mistakenly begins attacking their own tissue. If the autoimmune reaction is directed against soft tissue (such as muscles), the individual will experience pain in the affected muscle areas. Autoimmune cells (which can be the immune system white blood cells or antibodies) have also been found to attack organs, DNA and even bone. For more information on autoimmunity please go to the government's toxicology web site at http://toxnet.nlm.nih.gov/ - type in the keywords autoimmune xenobiotics (xenobiotics is the scientific term for synthetic chemicals). Also, an excellent review of chemical induced autoimmunity can be found in the medical journal Toxicology, Vol. 119, No. 1, pages 1-21, 85 references, 1997
---
It's A Sealy - Throat Irritation
On 7/15/05 I had a Sealy box spring and mattress delivered. By 7/17/05 the back of my throat was burning. I immediately suspected the new mattresses because of the chemical smell. I am now sleeping on the couch. My throat irritation has lessened. The bedroom is closed off with fans running but this is not helping get rid of the smell in there. The store refuses to refund me my money. I paid $500.. Any suggestions would be appreciated.
New York, NY
Email: kjbre55@yahoo.com
---
Tempur-Pedic Causing Muscular & Joint Pain/Weakness
My wife wanted the Tempur-Pedic Swedish sleep system we saw in a local Brookstone store. We went all out and got the top of the line king size with additional pillow-top. We also splurged and got two of the Supreme pillows as well. We were able to take the pillows home immediately but the mattress couldn't be delivered until the following week. I immediately noticed the horrible smell from the pillow (almost gagging) but the sticker on the pillow said it was a normal smell and that after a few days it would disappear. I remember not being comfortable with the pillow the first night and woke with severe neck pain and a headache. I didn't think much of it at the time and continued to sleep with the pillow for the following week. Finally the new mattress arrived. It was incredibly comfortable and supported every inch of my body without pressure points, however just like the pillow, the smell was horrible. The very next day, I experienced tremendous pain in every joint of my body (neck, shoulders, elbows, back, hips and knees). I also experienced severe muscle pain and weakness. I work out every day, so I just assumed that I had over-worked at the gym that morning, but the pain got worse and worse. It got so bad that I couldn't move and I couldn't go to work. I couldn't roll myself over in the bed let alone walk up and down stairs. It lasted over a week and was so severe that I finally went to the doctor. They ran blood tests for Limes Disease, Mono, Strep, and a variety of other illnesses, but the tests all came back negative. I spent the next week in bed, unable to move. It has since been over 5 weeks since the delivery of our bed and I have been miserable every single day. I've been just dealing with the pain, thinking something was seriously wrong with me, until I decided that I would look on the internet to see if I could find anything out. I stumbled on this site and needless to say I am now sleeping in our guest room until we can get this mattress and pillows returned. Hopefully this will solve my problem.
Ashburn, Virginia
Email: zute@reply2me.com
---
Memory Foam Pillows cause Neurological Reaction
Just bought 2 pillows memory foam pillows from Walmart -- first night suffered insomnia -- second night had shortness of breath and 3 awful nightmares. Switched back to feather pillows and all symptoms immediately disappeared. Back they go to Walmart.
Scottsdale, Arizona
Email: dochan15@gmail.com
---
Joint and Bone Problems after buying Serta Pillowtop
I've had what seems to be systemic problems and joint/bone problems ever since buying a Serta pillowtop mattress. Most would attribute my symptoms to sleep deprivation, but it truly does feel systemic - flu-like systems, weakness, achiness, joint problems - all chronic and I'm only 27! To make matters worse, I'm now having to return my second mattress because what manufacturers are displaying in retailer showrooms DOESN'T MATCH what is actually being delivered in terms of quality (gauge of steel, foam, etc.). The bed in the showroom, in spite of several demos a day, is much firmer. I just received my bed yesterday and it sinks down to the box springs and shimmies with even slight movement. And this is close to a top-of-the-line Sealy! I'm really at a loss on what to do at this point. If anyone who has successful bought a quality mattress has any tips to share I'd really appreciate it.
Columbus, Ohio
Email: truesblues@yahoo.com
---
Headaches - Sinus Problems and Allergies
I've had a severe reaction to 3 different beds - two Chiropratics by Springwell and one Sealy. I am desperate to find a bed I won't have a reaction to. What is so strange is usually I don't have headaches or any allergies. But for sure my headaches and sinus problem, and closing of the throat are from the new beds because the 'in between new bed times' my head etc. clears. I'm also fine once I've been outside for an hour or so. Any help would be appreciated in finding a new non-toxic bed.
Linda Boileau
British Columbia, Canada
Email1: iwant2cruise@hotmail.com
---
Sore throat in the mornings
Recently, I purchased a new mattress that I later realized had a strong chemical odor. After sleeping on it for a week or so, I started waking up with a slight sore throat in the morning.
St. Albans, West Virginia
Email: j_gaull@yahoo.com
---
Beauty Rest Mattress Causes Back Pain
I brought a Beautyrest Mattress a month ago from Mattress Discounters. It was too soft and was causing me back pain. I am also having sinus problems and have yellow pleghm in my throat each morning. Upon calling the store manager, district manager and customer service, I was told that I could not exchange the mattress because I used the one exchange allowed by the store. Customer service told me to call Goodwill and have them pick up the mattress and he would let me select another mattress at a 50% discount. I told him that I was not spending any more money in his store. Has anyone else had a similar experience and had success in getting a second exchange for a mattress that did not work out. Help!!!
Alexandria, VA
Email: Ttyler2@cox.net
---
Tempur-Pedic misleading public with NASA endorsement
Although Fagerdala World Foams, and not Tempurpedic, developed Visco-elastic memory Foam in the early 60 s for NASA, this product was not stable enough to be sent into space. It suffered from durability problems and off-gassing issues that could not be resolved, and was also difficult to manufacture. Currently Tempurpedic has its (Tempur) memory Foam manufactured by Dan Foam A/S, a subsidiary of Fagerdala World Foams, which manufactures its foam in Sweden , Germany , Finland , Switzerland , Denmark , Brazil , Norway , Singapore , Benelux , Thailand , China , United Kingdom , France and the United States.
Pompano beach, FL
Email: mstuddy@hotmail.com
---
Headaches and Memory touch mattress comfort top
Last night I slept on this new memory touch topper just purchased. We put an aerobed (blow up) under it, also just purchased. Both smell. I woke up today with a terrible headache (I never get headaches). My jaw was tight as if I was grinding terribly all night, and I felt like I was going to go into lockjaw. As the day wore on I realized this felt like a huge hangover, but I hadn't been drinking. This evening I decided before getting into bed to look online about outgassing, because I'm pretty health conscious and aware of outgassing problems. And I am so thankful I found this website! About this toxic bed topper, though, I'm putting it out on my porch after I finish typing this, and returning it to Bed and Bath tomorrow, along with the blow up aerobed. I looked up a website that said the EU banned certain chemicals from it's plastics. I wonder if the USA still keeps it in. You have to really watch out for your health and question everything these days. I feel sorry for the children who sleep on these mattresses, exhibit mental or physical health problems, and the parents remain clueless. I'm going to try and spread this message to whomever I meet, and let Bed and Bath know they should post a warning sign alongside this bed topper!
Owings Mills, Maryland
Email: ecwcec@hotmail.com
---
Memory Foam Made Me and My Cat Extremely Ill
Two weeks ago I purchased a memory foam padding for my Sealy Posturepedic bed. Within two days I noticed I was having extreme panic attacks and depression. I also felt dizzy and couldn't focus on anything. It kept getting worse but I didn't connect it with the foam. At the same time my cat (who sleeps beside me every night) started wheezing uncontrollably at night. I still didn't connect it with the foam. I took my cat to a Holistic vet and she immediately told me to get rid of that foam. I went on the internet and kept reading how this foam is non-toxic so I thought she was over reacting but I took the foam off. My panic attacks have subsided and my cat is slowing getting better. Now I realize that the reason I got the foam in the first place was to counteract the health problems that the Sealy Posturepedic Mattress was causing. I'm thinking about switching to a natural latex mattress but I'm afraid to invest that much money without trying one out first. I would like to hear how people felt after switching to the natural latex mattresses.
Portland, Oregon
Email: jaymied@comcast.net
---
Severe back pain & shoulder /arm problems - Memory Foam 3
Purchased Memory Foam 3" Topper from MYREST.com - Sleep great for first week, smell of foam easier to over look because I went into a deep sleep. Developed soar throat symptom's along with severe lower back problems. After a month I went to the doctor thinking I was having Kidney problems, I felt like my insides were being pushed around.

After many test and large out of pocket expense I had nothing wrong with me. I removed the Memory Foam and woke up the next morning and no pain, my throat felt better in a week. I truly feel this is a health hazard. They say we stand behind our product, but you passed 30 day trial period & no refund ! Stay away from these foam products.
Rancho Mirage, CA
Email: dyardesign@aol.com
---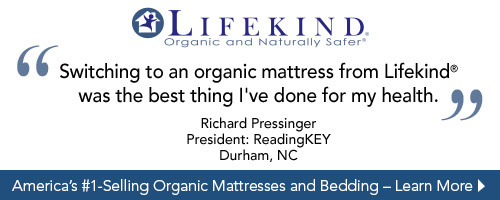 ---
Viscoelastic Pillows
I just bought two Viscoelastic pillows, and whereas they are very comfortable, they seem to be giving me headaches and causing my eyes to burn and itch. After just one night of using them, I woke up with a headache and itchy and burning eyes. At first I thought that it was probably a coincidence, but I have been using them every night for over a week now, and the symptoms have remained with me the entire time. And last night I woke up with numbness in my arms! I just now decided to do some research to try to find out if the pillows could be causing these symptoms, most of the websites that I have found have been saying that the Viscoelastic beds and pillows are better for you as far as reducing allergies. but after reading many of the comments on this site, I am almost certain that it is the pillows causing these symptoms. I already suffer from anxiety disorders, and last night I woke up feeling extra nervous at the time of the numbness in my arms, and I see that other people have said that the Viscoelastic beds/pillows have caused them anxiety problems.
---
Obnoxious mattress chemical odor - Stearns and Foster Mattress
On 4/21/05 I had a new Stearns and Foster mattress (Ealing plush $1649.00) delivered to my home. The new mattress had a very strong chemical odor, so I left the windows open and my husband and I tried to sleep on that night. In the middle of the night we both kept waking up. My husband's throat was sore and itchy, my eyes were watery and extremely itchy. The chemical odor was horrendous! We did not sleep on the mattress anymore and tried to air it out. The odor permeated through the mattress pad , sheets and pillows. Three days later I called the furniture company and told them to remove the mattress. They delivered a second mattress one week later. As soon as the deliveryman removed the plastic, the chemical odor was so strong, the deliveryman said, "The smell is so strong I have a headache. I wouldn't sleep on this!" The mattress was returned. A third mattress was delivered on 5/12/05. Within an hour of the mattress being delivered, the fumes got so strong, we couldn't enter the bedroom. This mattress was aired out for three days at the warehouse before being delivered to my home! We have left the windows open in the bedroom, but the odor has not dissipated. I am returning this mattress. We have been sleeping on the living room floor. I called Sealy (which makes Stearns and Foster mattresses) and have been told that they rarely receive complaints. I asked them what is causing the smell, but of course they won't answer my questions. The furniture company told me I'm the only one complaining. I would like some answers.
Bethel Park, PA
Email: kaminskimar@netzero.com
---
Call the Consumer number for Bed Problems
The US Consumer Product Safety Commission number is 1-800-638-2772. They NEED to get a slew of phone calls about these problems of outgassing beds. Who's ready for a class action lawsuit? The firm of Masry-Vititoe, the ones who have Erin Brockovich on their staff are based in Calif, but their website says they take cases all over the country, working with local counsel. So who are the companies that manufacture the foams and junk in the beds? Write me.
Phoenix, Arizona
Email: Janine@BlueSageNaturals.com
---
3 SERTA beds - Headaches and Neck Pain
We are on our 5th bed made by Serta. The last 3 have had Serta's name on them. The last 3 have stunk to high heaven. My husband had a mysterious rash on his chest, I've had chronic sinus infections, memory loss to where I couldn't remember words. Bob Moore at Mattress Outlet is the person responsible for all this. He and Serta. Serta rep John, for Phoenix, refused to call us back. We are READY for a class action lawsuit. Surely *someone* here knows a lawyer?? My husband has had several headaches, and severe pain in his neck/shoulder. I've had headaches and I don't normally get them. I've had rashes on my legs, swollen tonsils, body aches, etc. My hubby has had body aches and pains and what I would say is brain fog. We haven't been alert and 'with it' when we wake up. He got better when he was at work after a while, I seemed to feel a little better about 4 p.m. or anytime I was out of the house or had the door closed to the bedroom.
Phoenix, Arizona
Email: Janine@BlueSageNaturals.com
---
Time for Lawsuit
Has anyone started a class action suit about the outgassing of the mattresses? It should be pro bono.
Janine Phariss
Janine@bluesagenaturals.com
---
Feeling worse after using memory foam mattress topper
After trying to sleep on it, I awakened after about an hour, gagging, coughing, and throwing up. I had to take an antihistamine pill to relieve some of the symptoms. I had noted the instructions that came with the topper and had allowed it to air for 24 hours before I used it. The instructions mentioned that the odor was temporary and not dangerous. I am concerned about the safety of this product.
Coconut Creek, Florida
Email: rsheila@earthlink.net
---
Nausea - Flu - Headaches and Tempurpedic
I bought my Tempurpedic mattress Nov 2004. It was very comfortable, but the chemical smell never went away - in fact it got much worse over the months, turning into a musty chemical smell. This scent would penetrate my sheets and comforter within a few days causing me to change sheets every 2-3 days. It even penetrated my memory foam pillow, but only the side pressing against the mattress. The pillow (which is not tempurpedic) doesn't have a smell otherwise. This smell has caused reoccurring flu-type symptoms over the last few months including nausea, sinus symptoms, increased allergies and extremely bad headaches. I've been sleeping on my sofa the last week and these symptoms have subsided and I now wake without a migrane. I contacted Tempurpedic, but they will only replace the mattress, stating that this smell is "unusual". However, after reading this site, I tend to disagree. THINK TWICE BEFORE BUYING THIS MATTRESS. ALTHOUGH COMFORTABLE, IT'S NOT WORTH THE EFFECT THE CHEMICALS HAVE HAD ON MY HEALTH.
Huntington Woods, Michigan
Email: bcregg@comcast.net
---
Tempsoma from Sam's Club
One ailment after another. My husband's face swelled up, with his lower lip getting huge. I developed hives, with horrible itching and a sinus infection that just won't go away. As an experiment, a few nights ago I tried sleeping in our guest room for a few nights and my hives started to resolve, but not my sinus infection, even after being on antibiotics for a week. I also had a reaction of facial swelling of my eyes and lower lip, weeks after purchasing the topper and pillows. I hadn't actually slept on the pillows, only used it for support when sitting up reading. Thinking back, my face swelling occurred on the one night I actually slept on the pillow. My eyes would burn when I would sit up and read in bed, as I often do, using the Tempsoma pillows for support. Very strange. Two days ago I took back the topper. Today I'm taking back the pillows. Save your receipt, as Sam's Club will accept your return, but you need the receipt. I figured my symptoms were likely related to my topper. I also experienced intense fatigue. My energy level has dropped to the point where EVERYTHING is a major effort. It will be interesting to see if that resolves after returning the mattress topper. I called Sam's Club and informed him of my reaction and also this website, since I think these things are a health risk.
South Milwaukee, Wisconsin
Email: DEBR715@AOL.COM
---
Child Develops Severe Nose Bleeds after New Bed Purchase
We bought my son a new bunk bed set, with the mattresses that were on it in the show room. They were Private Collection Solitare. I said we will get a better set later. This was August of last year. My son started having nose bleeds that kept getting worse. He would wake up with them, have them at school, at bedtime. I took him to the doctor and they couldn't find anything so they made me an appointment with a specialist. By then it was winter and he always sleeps on the sofa in the winter close to the fire place.. He stopped having the nose bleeds and didn't have but a very few all winter. I thought well it was just a weak vein and it must be all better now.. I moved him back to his room two weeks ago and his nose started pouring again. He had four nose bleeds in one week. What bothered me was when it was bed time they would start.. I put him on the sofa for a week and they stopped. I went and smelled his mattress and o.m.g it was awful. I called the company and they replaced them immediately. My son said mom - it is pretty bad I had to loose three gallons of blood before we could figure out it was the mattress. The reason he had nose bleeds at bedtime - after he eats dinner he would go and lay on his bed and play his games... Soon as he got up it would start. These were not normal nose bleeds. It took the school 30 minutes to get it stopped. He has a swollen gland on his neck. I didnt think nothing off until I read this website. I am so glad I found this site - now I know I am not the only one. Everyone thought I was crazy when I told them it was the mattress.
Wayne, West Virginia
Email: Angelray1958@wmconnect.com
---
Illnesses from Sealy Posturpedic mattress
On 4/19/05 bought new Sealy pillow top mattress. Had bad musty smells but thought it was the new sheets. Rewashed and put on others and a different comforter - crawled into bed and musty smell was real bad. I've been getting sicker by the day with headaches, itchy eyes, sinus problems, dizziness, sore throats, and insomnia. I cant sleep on these or in our room so we pulled out the blow up mattress and now sleeping on it. My bedroom wafts with that musty smell even with a citrus smelling warmer unit plugged in and damp rid tuck under the headboard. Calling RM to return them as we are getting worse by the day. I hope other people can come across this web site before they purchase and go thru what we all have been thru.
Melbourne, Fl
Email: drewbess@aol.com
---
Baby Illness and Sealy Posturpedic
We went to Sleep Country with the intent to buy a firm Sealy mattress, and were persuaded to buy a Sealy Pillowtop as we were told by the salesperson, mattress technology has changed you can still have a firm mattress with a soft pillowtop which is even better for your back. (the salesperson sold us a $1000 more expensive mattress for that lie). Next big problem was the horrible smell and stench that filled up or master bedroom the second day after the mattress had arrived. The three of us (Mom, Dad and Baby) slept on it the first night, no problems. Second day put baby on it for his daytime nap. Noticed a stale smell. but didn't know where the smell was coming from. That same day baby got came down with high fever, threw up and next day this developed into a serious bronchial cough and runny nose. He is sick. Figured out it was the mattress when I held my nose next to it and took a deep breath. It was off gassing and we didn't even know we were sleeping on toxic waste, until I looked it up on the internet. Baby is still sick / upper respiratory tract infection and cough and runny nose. We are going to return this mattress ASAP.
Toronto, Canada
Email: safarisounds@rogers.com
---
Swollen Glands - Pus Pockets in Throat
I bought a Sealy Posturpedic in 2000 and never had any problems. My boyfriend started sleeping on it in 2004 and has developed severe health problems. Constant night sweats to the point where we have to change the sheets and his clothes at least 1 to 2 times a night. He's lost 35 lbs and now has swollen glands and puss pockets on his throat. The Dr.'s have yet to figure out any diagnoses. I found this sight looking up his symptoms. If anyone has had any of the same problems please let me know. I'm very scared for him and need to know if this is the bed or not.
Boise, Id
Email: swdinboise@hotmail.com
---
Skin allergy to Tempurpedic
We purchased a Tempurpedic two months ago. My husband suffers from chronic neck and back pain. He is thrilled with the mattress. I now have red scaly skin rashes on the parts of my body that touch the mattress. Obviously we have sheets, but that doesn't seem to matter. The smell is still strong. Lately I have awakened with numbness in my hands and arms. I am returning the mattress immediately after finding this site. How do I participate in any movement to get this mattress off the market?
Lexington, KY
Email: momomcg@insightbb.com
---
Infant breaks out in rash!
My mother in law very kindly purchased a "big girl bed" for my two year old complete with mattress and box springs from Spring Air. About 15 minutes after the mattresses were brought into the house my eyes became irritated and I developed a headache. After spending about two hours in the room with the mattresses I also noticed that my 9 month old son had a severe rash all over his scalp, face, arms abdomen and diaper area. We are sending the mattresses back of course. We took them out of the room and put them in the garage. I want to go organic but they are soooooo expensive and we couldn't even afford to buy the inexpensive mattress. Does anyone have any suggestions?
Bluffton, SC
Email: nuderat@yahoo.com
---
Tempur-pedic is a killer mattress
I have had this mattress just over a year. I have since been diagnosed with psoriasis and Rosacea, and begun having increased anxiety and loss of sleep. I described it to my children as "my bed seems to be attacking me." I have had increased joint pain and had been consuming at least a quart of water each night for extreme thirst. In early November I awakened one morning with severe eye pain, unable to open my eyes. I was seen by an ophthalmologist who treated me for several visits, put punctual plugs in my tear ducts, and put me on several artificial tears, including Restasis. I discovered by doing Internet research the symptoms of Sjogren's Syndrome and I seemed to have them all. The ophthalmologist then prescribed Salagen for dry mouth and acquiesced to the notion that I had Sjogren's Syndrome. I went to a Rheumatologist and to my PCP who both told me there was no treatment for Sjogren's Syndrome except for treating the individual symptoms, and they are many. My PCP gave me pain medication for the terrible eye pain I was having. I also was experiencing increasingly dry, hard stools, and was contemplating going on to laxatives. Finally, I asked my daughter to "loan" me her mattress for a few days. After two nights off of the Tempurpedic, I woke up "drooling". Moisture that I hadn't experienced in months. My eyes, though still uncomfortable, were not excruciatingly painful. I had loose stools and normal bowel movements. I don't think it is too early to tell. I will gladly join any class action suit that is instigated. Please advise if there is one in progress.
Lithia Springs, GA
Email: evnflo@comcast.net
---
Headaches - nausea - after purchasing Tempurpedic Mattress
I bought a Tempurpedic Mattress because my husband has a bad back, ever since we owned this mattress I had headaches, red eyes, nausea. I called the company and they told me that it has a petroleum base and that the bed can not cause this. I slept in the spare bedroom and I feel great. They wont take the bed back but I really need to know what's in this bed. Now I have a concern for my husband as well since we bought the mattress he has been in the hospital and they are still trying to figure out what's going on. thank you
Rutland, VT
Email: dtsupplyllc@yahoo.com
---
Laboratory Environment Problems
I test polymer products in a chemical company lab. Whenever someone visits the lab, they say it smells like a glue factory. I am in there all day long (12hour shifts). The lab is basically enclosed to ensure a 77 degree testing environment. The first six months there, every morning I woke up and spit blood. That still happens, but not as often. My sensitivity to smelling the chemicals/reactions/acetone is greatly reduced. i never used to get sick, now I get every flu that comes around. At home, if the gas burner on the stove doesn't ignite right away, I get a bad burning sensation in my lungs. I work with approximately 80 chemicals, recreating and testing products. Any ideas/similar situations/help?
Philadelphia, PA
Email: jpcat25@yahoo.com
---
The Tempur-Pedic is gone, and so are my health problems!
About a week or two after receiving our Tempur-Pedic mattress, my eyelids started to swell and become very red, itchy and painful. I did not yet attribute the problem to the mattress, instead stopping use of all makeup and cleansers. It also started to spread to my neck and chest. Still nothing helped so I went to the dermatologist who said I had a contact dermatitis. After going through every new item that had entered my home since the problem started, I finally realized "THE BED"! I jumped online and low an behold, found this sight with all of you nice people. After reading the messages, I realized that my eyes were probably the least of my problems. I had also experienced a sore throat, dizziness and nausea, but at the time thought that I was just coming down with something. The scariest thing was that in 2-3 instances, I could not understand simple sentences that I had read or heard! That night I slept in our guest room and my eyes immediately started to heal. It has now been about two weeks since we stopped sleeping on the bed and aside from some discoloration (which I suspect may take along time to go away) and only minor itching, I am doing much better. I have since discovered the long list of toxins that are used to make these beds and realize that this could have been worse had I not discovered the cause. We really need to find a way to get this info to the public at large. There must be so many other people suffering but don't know that they're sleeping on the cause.
Oakland, CA
Email: sophiat@mac.com
---
---
Simmons Beautyrest Problems in "Roxborough" Canada
Bought at Sleep Country-Initial strong smell dissipated after several weeks, from second mattress-- was told this would be our only exchange!! (sent first mattress back after hoping it would offgas--never did---horrible nausea and headache every night.) Now basic flu symptoms, sinusitis and interrupted sleep. Put mattress outside for a few months--basically a write off and will spend money on organic. Whether smell is related to toxicity doesn't matter---these beds are nasty if you're vulnerable, and we are somehow. Our daughters twin isn't bad but who knows down the road what health effects may surface--throwing all out and starting organic.
Toronto, ON, Canada
Email: fresh.orange@sympatico.ca
---
Kingsdown Sleeping Beauty Victoria
Does anyone have comments (positive or negative) on this mattress and box spring? I am considering purchasing one. Thanks!
Laura Ridge, MD
Email: Mooring62@aol.co
---
Tempur-Pedic Pillow Health Reaction
I have had my Tempurpedic pillow for about a year now and up until the time when my wife moved in with her pillow, I was fine. I started having mild sinus symptoms, waking with dry mouth, throat hurting, ears feeling prone to infection, back itching when I lay down, coughing up nasty phlem in the morning, etc. This persisted on and off since last October / November. On Monday I found this page while doing a cross-reference for persistent allergy symptoms. I removed the pillows from the room and washed the sheets immediately. It is now Friday and my symptoms are nothing more than a slightly irritated throat, which I suspect will go away in the next few days. Thanks so much. I love my pillow, due to my back and neck problems, but I would much rather be able to breathe...
Somerville, NJ
Email: sa863c-at-hotmaildotcom
---
Tempurpedic made me sick
I ordered the Tempurpedic mattress because I believed it would alleviate my back problems. It was comfortable, but after sleeping on it for two nights, I developed a terrible runny nose and sneezing constantly all day until my rib cage hurt. I ended up taking antihistamines to stop the runny nose. At first I thought it was a cold, but after sleeping on it the fourth time, I couldn't stop sneezing. That's when I found this site and could not believe all the problems this mattress could cause. Immediately, I called the company and asked them to remove the mattress. I can't believe that the chemicals they use to manufacture this mattress can make you so sick. They should take it off the market.
Hawthorne, NJ
Email: helenshovan@msn.com
---
Any Toxicity Problems with the Stearns and Foster Silver Dream?
My wife and I recently purchased a Stearns and Foster Silver Dream. Although we have only had it one day, it has a strange, chemical smell. As my wife if pregnant, I am concerned that this smell can be harmful to our unborn baby or us. I have yet to contact the store; I just wanted some input from visitors to this site.
Studio City, CA
Email: chadmaryann@adelphia.net
---
EGG CRATE MATTRESS PAD - Materials Request
I have been having some health problems for three plus years. My symptoms started around the time we put the foam egg crate on our bed. I was wondering if anyone else was having these type of symptoms from their bedding. I have been trying to find out exactly what this egg crate pad was made from because I do have a known latex/rubber allergy. Any one have an answer to this please email me. Thanks
Steuben, NY
Email: McUmberJA@aol.com
---
TEMPURPEDIC MATERIALS LIST
Questioning the toxicity of Tempurpedic mattress material? Where can I find information relating to dangers of this mattress?
Email: mscwb@aol.com
---
Memory foam discoloring flannel sheets
Bought a Cloud 9 memory foam mattress. Have slept on it 6 nights and have not felt right in the morning since. My dogs woke me early this morning. Felt dizzy and vision was blurry, and I don't drink. After breakfast I decided I would change the cotton flannel sheets which were on the bed only 6 days. Pulling back the top sheet exposed what looked like oil staining over the entire surface, including the pillow, which is also made of the same foam. I've tolerated the odor hoping it would dissipate soon. I washed and dried the sheets, THEY'RE STILL STAINED!!! Will remove topper and air in a spare bedroom, until I'm convinced it's safe to sleep on.
East Hampton, NY
Email: willieintrepid@netscape.net
---
GET A FLOOR MODEL - Strong Chemical Smell
We ordered a new Serta Back Logic mattress set. When it was delivered, the chemical fumes filled the bedroom. I couldn't even go in. We got the set in the first place because both my husband and I suffer from allergies to dust, and we had heard that a ten-year-old mattress can double its original weight in dust mites and dust, so we were hoping for less morning congestion from a new set. I also have chemical sensitivities that do not allow me to set foot in a carpet store, for example, for more than a few minutes. My sister-in-law shares this problem, which has been tested as an allergy to formaldehyde. When she got a new mattress (she has told me since), she noticed a reaction. When she finally got in touch with the mattress company, they admitted that formaldehyde was used in the manufacture of the mattress to keep the materials supple. I couldn't sleep in the room with the new set, but my husband tried. He woke up with a headache, and he rarely has headaches. He said it was like sleeping with his head over a glue pot all night. These chemicals are volatile, which means that they should evaporate after several (or many) months, so a solution is to select a floor model. The only problem there is that these beds, though they may be as expensive as new beds (ours was) do not carry the same warranty or exchange provisions. You could ask for an exception to be written into your contract, as the salesperson generously did for us, without our even asking.
London, ON, Canada
Email: lreave@ody.ca
---
Memory Foam mattress - Soft tissue prosthesis pain
My wife had a total knee replacement 2 years ago. She, on occasion, had minor pain. She has experienced back pain and felt she would diminish the pain with a memory foam mattress. We purchased one and it was delivered this week. We unpacked it yesterday and placed it on our bed. We slept on it last night. We experienced no smells, but about 3:15 AM, my wife was experiencing severe sharp, needle like pains in the knee. She took a strong pain reliever and returned to sleep. She awakened this morning with the pain. Upon arising and walking around, the pain went away. I know that the prosthesis does not carry pain, but the tissue and tendons might be affected. -- I had only handled the mattress, unwrapping and placing it on the bed. Late afternoon I noticed a slight sore throat and during the night I noted some back pain while I slept, but brushed it off as lying in the wrong position. Changing position seemed to relieve the pain. This morning the sore throat has intensified. Recognizing that the only new condition we could identify was the mattress, I went on the Internet and found your website. I went on expecting to find NO connection and found many people experiencing unusual maladies, apparently associated with mattresses. Thank you for your website to give voice to we consumers who have few advocates. The information provides us with invaluable information to enable us to fill the role of primary manager of our health care. An aside, this week also, my sister in law was experiencing leg pains. I went on the Internet and found that the medication she was taking, Lipitor, had many people suggesting that their leg (and other) pain went away when they discontinued taking the drug. She stopped immediately and has seen a significant drop in her pain in just three days. I would appreciate hearing from anyone experiencing pain related to prosthesis, and would be happy to respond to any inquiry entitled "mattress pain"
New Smyrna Beach, FL
Email: halwms3@aol.com
You may call me at 386-428-1002
Hal
---
Seizure - Fatigue - Toxic Sealy Mattress
My husband and I purchased a new Sealy mattress. The first night of sleeping on it I had a mild seizure but was unaware of the reason why. For two more years I had seizures that continued to get more severe. I finally found a medication that stopped them but never connected the link between the mattress and the seizures. I also developed fybromyalgia and chronic fatigue syndrome and now I suspect that these health problems were probably brought on by the new mattress [we didn't let it off-gas as we did not know any better, but I do remember the odor of the mattress when it was new] and to this day I still suffer so badly that I can not work anymore and my marriage ended because my husband could not handle all my medical problems. Could a mattress be the culprit to a downward spiraling health conditions?
Eugene, Oregon
Email: nicoleanjolie@hotmail.com
---
I work at a Mattress factory
I work at a mattress factory, which one is not important because materials in almost all mattresses comes from the same suppliers. Regardless whether its Simmons, Sealy, Sterns & Foster etc. Around the time most of these claims have been made there was a problem with outgassing of these foam products. I know I was there and complaining to management. We were told to use it anyway. After customers started complaining management took notice and we were throwing Semi after Semi loads of $1000.00 sets in the landfill. So much for big business listening to employees.
OH
---
Anxiety linked to Tempurpedic mattress
Has anyone else experienced increased anxiety and difficulty sleeping after using the Tempurpedic mattress ? I have had such symptoms and now my son began having the same symptoms after we got him a Tempurpedic mattress a few months ago. Could be the bed or just neurological/genetic? Thanks.
Columbia, MD
Email: dbader@dhbader.com
---
Sleep Number Queen Royal Pillowtop w/ Memory Foam by Select
I had purchased this bed because of all the rave reviews and was in need of a new mattress, back in August of 2004. I had no idea what kind of odor would be coming from that memory foam. The bed was comfortable, but that memory foam was making me sick. We called the manufacturer and they told us the odor would go away. We kept the bed for about a week. It was making me dizzy, lightheaded and sick to my stomach. I noticed that my pajamas would even smell like the memory foam after I slept on it. I could not take that smell anymore and returned it. Luckily I had kept my old mattress and put it back on my bed frame. I still need to get a new mattress but am a little leery of buying a new one because this experience with this one.
---
Memory Foam = Vomiting?
We bought a Novaform Mattress topper yesterday and put it on our bed last night, it was really comfortable and I slept great for the first few hours, despite the "fresh foam smell" we were warned about. Then I woke up feeling nauseous, and started vomiting. I felt better and returned to bed, but a few minutes later was vomiting again. I didn't feel better until I tried sleeping on the couch, then my symptoms disappeared. My husband was complaining about the smell and stomach discomfort, but no vomiting. I don't know if this is coincidental or not, I think we'll air it out for a while longer and give it one more night, and see how we're feeling. After reading the other experiences here I'm pretty scared though, for us and our pets! The mattress companies should be required to give some kind of warning! Thank you for providing the information found on this site!
Lafayette, CA
Email: danealb@excite.com
---
Horrible Smell from Mattress Pad
I figured I'd surprise my husband with a foam mattress pad and 2 foam pillows for Christmas 2004. Immediately, I smelled a horrible, horrible chemical smell. I called Overstock to inform them of this smell and they suggested I air out the pillows for a few days. I've done that and the smell is still strong as ever. I also smell this smell from the mattress pad. I've just stumbled upon this website and in reading all these testimonials I've know got to convince my husband that we are not only returning the pillows, but the mattress pad as well. I'm very fortunate to have found this website.
Worcester, MA
---
Serta Perfect Sleeper-Chronic Cough and Airway Closing
The day after Thanksgiving (2004) our new Serta Perfect Sleeper was delivered. That night (Friday) I told my husband it smelled bad. Saturday night I started coughing, constantly. By Sunday night my airway was closing after a coughing spell. I have been to the doctor almost everyday. My regular doctor who has given me many injections of antibiotics, and cortisone shots. He then sent me to a Lung Doctor who gave me Respiratory Therapy treatments and then they decided they did not know what was wrong with me. Still every day and night I cough, no fever, no congestion and my airway closes after a coughing spell. I am now going to an Ear Nose and Throat doctor and my throat culture came back negative however the doctor said my throat is very red swollen and irritated. He put me on 2000 mg twice a day but after 7 days it has done no good. I started to think what happened when all this started and it was the next day after that new mattress is installed. I have written to Serta and I am waiting for their reply. I cough constantly, I gasp for air because my throat is so irritated and swollen. This has been going on for over 23 days. I have been told there are pesticides, formaldehyde, and chemicals in these mattresses. I have never had an allergy to anything, but now I'm not so sure.
Rancho Cucamonga, CA
Email: stagecoach2@earthlink.net
---
Memory Foam Pillow Linked to Feeling Bad
I have been using a Memory Foam pillow for a few weeks now. I first noticed a distinct odor within the first 48 hours of using this product. It is to the point now, I do not feel well every morning when I wake up. I thought for sure that with the amount of money I paid for this product I would get something that would make me feel great. I am thinking that maybe I need more of a natural product. Any ideas or suggestions?
Beverly, IL
Email: JAB2941@HOTMAIL.COM
---
Nausea - Dizziness - TempurPedic - Is there a safe mattress?
We just had a Tempur Pedic mattress set delivered yesterday. Even with the windows open and the fan on, I was sick (dizzy and nauseous) within 3 hours. We moved the set to the garage and left the house for a couple of hours, and I felt better. After reading comments at this site, we have decided to return the mattress. But what do we get in place of it? Our old set went on the delivery truck, of course! Can anyone help me? We need a replacement ASAP. Thank you!
Zeeland, MI
Email: gcarlson@chartermi.net
---
Asthma Attack after buying New Pillow top Bed
Got brand new pillow top beds for myself and my kids, a no-name brand. Spring Coil Swedish Dreams. The very first night I woke up with an asthma attack. I generally have my asthma under control with medications and there were no other triggers. This new bed is going back. I also had itching in my eyes and throat.
Rockville Centre, NY
Email: limediation@yahoo.com
---
Spring Air mattress stinky after being in house for 7 months
We purchased a lower price double mattress set from a local furniture store in Feb. 2004. The mattress was manufactured by Chattan & Wells for Spring Air. We did not smell anything at first and after a few months I started to smell a chemical musty smell. I went crazy trying to figure out what was permeating my bedding and my nose. We both started losing our voice and my husband got itchy every night. I switched laundry detergents but nothing happened. The smell got stronger and stronger after the air conditioner was turned off. My cat started to bite me every night and scratch us. Finally I bought some odor neutralizer and soaked the mattress with it. It did not phase the odor. I could not sleep on the mattress anymore - the smell was awful. We called the furniture store and they called Spring Air. We were informed an inspector would be out in a couple of weeks. We then made our fatal mistake and took the mattress out to the garage to get rid of the smell in our house. Well now we are informed that we have nullified the warranty by storing the mattress in a garage without covering it. The corporate headquarters somehow believes we stored the mattress in the garage for two years uncovered. Hmmmm we have not even owned it for 1 year yet. Give me a break!!! We only want a replacement set that does not stink. Yeah right we just want to scam them out of a $189.00 mattress set. We will never buy any Spring Air product again, nor will anyone that I can convince not too!!!!
Batavia, OH
Email: water561@netzero.net
---
How Do I join a class action suit?
I previously had become ill from a high end Stearn and Foster mattress. The "Silver Dream". I have contact the US Gov consumer safety commission, the manufacturer (the CEO of Sealy Company), the retailer. But a suit is needed either against Dow or Foamex to have some muscle. How about TV, say Lou Dobbs? This needs publicizing, however why hurt the whole industry if some manufacturers are using fine products. I contacted US Latex in Conn who assured me the purer latex is fine. The reason for this submission is to join in any group action.
Ann Ilton
Boca Raton, FL
Email: poetdove18@aol.com
---
Simmons - headaches - nausea - How long does the smell last?
We are now on bed #3. The first 2 were from Sears (made by Simmons). The first one had some smell, but hurt my husband's back so we returned it. The second one smelled so strongly that we got headaches just from walking into the bedroom. My husband became quite ill (headaches, nausea, numbness in his face, flu-like symptoms). We had to put the bed in the garage until Sears came to pick it up. Bed #3 arrived yesterday; it's a Sealy from sleep country, and it doesn't have as strong a smell as the Sears beds did. However, there is still an odor and we can't sleep in it. Does anyone know how long it takes until the smell goes away? It's been 6 weeks now with no bed!
Calgary, AB, Canada
Email: rickandsharong@hotmail.com
---
Itchiness - Allegic Skin Reaction - Kingsdown and Serta from Sleepy's
I recently decided to purchase two new mattresses. My old mattresses were 25 years old and I never detected odor from them even when they were new. I went to Sleepys and first purchased a Kingsdown set for myself and my daughter. The first night I was awakened by horrid smells from the mattress. It smelled like benzene. My skin was itchy - the smell was all over me and the bedding even after putting on 5 layers of covering. I called Sleepys and they said I should air out the mattress for three days. However, the odor still continued and I slept on the floor. I spoke to a Sleepys salesperson who recommended I exchange it for a Serta perfect sleeper 8030. It turns out the smell on that set was 10 times worse than the Kingsdown smell. I called Sleepys and they said I must air it out for 3 days. I now started to do some research as to what is on these mattresses and much to my dismay I have discovered that these flame retardants contain PBDE, a carcinogenic material and that according to new Federal regulations, they are put on every mattress. I also found out that there is boric acid is these mattresses and many other carcinogenic materials. I am linking a list of the chemicals that are in the mattresses. http://www.lifekind.com/catalog/chemical_glossary.php#o One Sleepys salesperson claimed the mattresses contained no chemicals. The company claimed that all the mattresses were sprayed. Please do your research before you buy since I am now out $1600.
Stony Brook, NY
Email: joontothemoon@yahoo.com
---
Achy - Diarrhetic - TEMPURPEDIC Problems
I bought a King size Tempur-pedic mattress about 3 weeks ago on Oct 26, 2004. I'm in Fort Lauderdale, Florida and I can leave wide open my sliding glass door along with a window on the opposite side of the room. The mattress's smell in the bedroom would be absolutely nauseating if the air couldn't pass through and the ceiling fan was not left on all the time. I'm in very good health and am 34, but for the past week have woken up achy in the bones, sometimes with a headache and for the last 4 days have been diarrhetic.

>From Tempurpedic's website: "The odor will dissipate as the mattress cells are manipulated through regular use. Due to the extremely high density of the TEMPUR material, it may take a few days for this to happen. You can speed the dissipation somewhat by removing the Classic or the Deluxe cover, and leaving it off for a few days. This will allow the mattress to breathe more freely as it is used, and the odor will go away fairly quickly."

I have left the cover off for 5 days with the ceiling fan on high and all windows open. I rolled around on the mattress to purge the cells of trapped air. As of 3 weeks after the purchase, the smell is as strong as day one. I am pasting from further down in this guestbook were another writer posted in September 2002, the most widely read consumer magazine in Germany; "Íko Test", tested approx. 20 different mattresses for toxic chemicals. TEMPUR WAS THE WORST. " I am now attempting to return my mattress and am interested in joining the mentioned class action lawsuit that will ultimately ensue.
Brendan Gill
Fort Lauderdale, Florida
Email: fishygill@yahoo.com
---
Dizziness - Nausea - Memory Foam Mattress Topper
I installed a memory foam mattress topper (Visco-elastic foam) on my bed several nights ago and have woke up extremely dizzy every morning since. This passes after about an hour out of bed, and nothing else in my room has changed to account for this. This dizziness leads to nausea and really makes mornings difficult. I'm having trouble finding other internet accounts of this problem, so thought I'd post it here as a warning.
Salt Lake City, Utah
Email: tsmith420@yahoo.com
---
Swollen Eyes - Mild Neurological Complications - Tempur-pedic
After laying on the Tempurpedic mattress several times, we decided to buy one. It was one of the most comfortable mattresses we tried. Fortunately for me, they didn't have the mattress in stock so we ordered one. It came with two free tempur-pedic pillows which we took home that day. I slept on mine that night and woke up in the morning with my eyes almost swollen shut and feeling sort of dull (almost like a mild hang-over). This was just after one night. We are changing our order today. I am a little disappointed because I really did think the mattress was quite comfortable. My suggestion would be that anyone considering buying one may want to first purchase a pillow (the least expensive tempur-pedic pillow is $125). I only suggest this because most mattress stores only offer store credit, not money-back guarantee.
Middletown, RI
---
Headaches - Sore Throat - TEMPURPEDIC DISASTER
My husband and I bought a Tempurpedic bed a little over a month ago. We both could hardly believe the odor when it was delivered. I immediately got a headache and felt light-headed. We had given our only bed to the delivery men when they delivered the Tempurpedic Mattress so that night we slept on the bed. I woke up several times due to the terrible odor. By morning I had a severe headache, sore throat, and felt terrible. Things have gone from bad to worse. After two weeks I began to feel itchy all over while laying in the bed. After three weeks I began wheezing which I have never done before in my life. Two weeks ago I got my period and it has not stopped. I am hemorrhaging from my uterus along with an intensification of all the previous symptoms. My lungs feel raw, my throat hurts intensely all day, my thoughts feel foggy, and I am now bleeding nonstop. I called the company about 10 days ago and they assured me the bed was nontoxic. I have been second guessing myself because my husband's reaction has just been a disgust with the odor with little other symptoms. We both are grateful to have a comfortable bed, so I have been hoping this would all pass. Today I felt so sick and weak I have been searching the internet to try to see if anybody else was having trouble. Thanks for all your feedback. You may have saved my life. I am hoping I can recover. I can hardly remember what it feels like to be well. I will be calling the company to return the bed and have decided to get a Natural bed. Please contact me if anyone knows anything regarding any class action lawsuits against Tempurpedic.
McCormick, SC
Email: roselieta@wctel.net
---
Dizziness - Nausea - Tempur-Pedic Pillows
Yesterday my wife and I purchased 2 queen-size Tempur-Pedic pillows in hopes of relieving our long-term neck problems. We were told that the odor would dissipate within a few days. They were extremely comfortable so we accepted the "temporary" toxic odor. I awoke at 3:00 a.m gasping for breath and was VERY dizzy. I went back to sleep (or passed out) and within an hour the situation had worsened. I threw the pillow off the bed and tried to get back to sleep. At this point, I felt extreme nausea and light-headedness. When I attempted to get out of bed, I passed out and luckily fell back onto the mattress avoiding any injury. My wife experienced no problem (yet). They're going back to the store today and if they don't offer a refund, we will unfortunately dispose of them in the nearest landfill. What a waste of $180.00!!!!
Cooperstown, NY
Email: wildginseng@catskill.net
---
Backaches - Allergy - Headache Simmons Beautyrest mattresses
After suffering from severe backaches for the past 1.5 years, I decided to look up the brand on the net to see if there are recalls or something related to the worst backaches in my life, to the point I am no longer able to drive myself any further than 5 miles away. My husband, a physician also has horrendous backache upon waking up not to mention we've had sinus and severe allergy and headache since this bed from hell entered our lives. How are they allowed to get away with all this????
Pine Bush, NY
Email: jordanpinebushny@aol.com
---
Breathing Problems - Sealy Posterpedic Mattress
I brought the new mattress ever since I been having trouble breathing and itchy feeling when go to bed, I have been trying to air out . I took the pillows out the room, it seem to help some. we are not able to return it since it was a sale. next time when i buy a mattress I will buy a chemical free one. Don't make the same mistake like we did.
Pasadena, MD
Email: gwitles@yahoo.com
---
Chronic Cough
I have a showroom with the healthiest beds and pillows you could find on this planet. In order to be fair I will not comment on what brand of beds I sell, I just want to touch on a few (8) personal customers who have suffered from chronic coughs, while they have spent their nights on Memory foam type pillows. These customers changed their pillows to all natural downpillows, and in each and every single case they reported back the fact that in about 2-4 weeks their coughs were gone. Though we don't know as of yet at what point the coughs will be reversible, it may depend on how much time you have spent on the memory foam product. Also do NOT get fooled regarding Natural Latex. That a mattress could be built from 100% natural Latex is a bold faced lie, and current laws of the United States provides the loop hole. I am responding to this website because I am so angry that the general public is being mislead and lied to by mattress manufacturers. A lot of people can stand the chemicals stuffed in our beds, others cannot, and you deserve to know the truth as a consumer! If a store or manufacturer shy's away from your questions about what is inside their flame retardant, percentage of chemicals in their "All Natural Latex Beds" etc. Be aware, the solution to your problems is as simple as Nature itself!
Best of luck! Los Angeles, CA
Email: Bedwizzard@aol.com
---
Wheezing - runny nose - Tempurpedic Is a Killer
I bought (2) queen size pillows. Detected no odor in store from them. However once taken out of box and plastic I caught the smell right away but at first was not alarmed. 1st night I did not detect anything other than the smell. Ironically 2nd day was my eye appointment. He said I had an allergy in my eyes and it was quite bad and he put me on steroid drops. I had never had this before. 2nd night I started wheezing, runny nose, swollen eyes, throat closed up, ringing in my ears, legs were jerking, itchies from hell in my hair, when I stood up I passed out. My husband tried to help me, he too fainted! Our room smelled like rotten eggs until we were smart enough to figure out it was gas from the pillows and threw them out. He recovered faster than I did. I am still sick and the pillows have been gone from our bedroom for 4 days now. I have to see a Pulmonary, Allergist and Neurologist doctor to see if there has been any long term damage. After all I have read on here, I am convinced I am not alone and something should be done. Anyone can E-mail me that wants to. I have reported Tempurpedic to the "U.S. Consumer Safety Product Comm." and I hope more people do so who are being affected from being made sick by the gassing-out from these chemicals.
Ormond Beach, Florida
Email: Flecuona@aol.com
---
Tempur-Pedic- Smell and allergy symptoms
We purchased a Tempur-Pedic mattress about two weeks ago, and the first night it had a real bad smell, the smell seemed to get worse from our Body Heat and when I turned on the Electric Blanket. I am prone to allergies, and within 2-3 nights I developed substantially increased coughing and sinus problems and tight breathing, I have a mild asthma problem. I immediately suspected the bed, and so did my Doctor. I slept in another bedroom just one night and the symptoms got considerably better the next day. We are sending the mattress back, and hoping a Latex mattress will work. Got some information from an environmental Doctor I have gone to and that is one type they recommended. Unfortunately the store only has one brand, and they will exchange, but won't refund. Sleep Country? Hope it works out.
Seattle, WA
Email: caloveg@yahoo.com
---
Serta "Roseberry" with fire-blocker had intolerable smell
We bought a new, firm "Roseberry" Serta Perfect Sleeper priced at about $1,000 and were very disappointed that the smell of it made it impossible to even be in our bedroom. After 2 weeks of "outgassing" it with the windows open and fans on and very little progress, meanwhile with us sleeping in guest rooms, the store exchanged it for a floor model which has outgassed for 5 months in the store. This second bed seemed to have no smell in the store, but at home it's noticeable that there's a strong smell somewhat like drywall dust. After one night of sleeping on it, I know I'll either have to return it or zip it completey up in an impermeable mattress cover. So far the store has been very helpful and one worker told me that another person had returned the same bed model due to smell.
Maui, HI
Email: holamaui@earthlink.net
---
TempurPedic causing hives?
My husband and I accepted delivery of our new Tempur-Pedic mattress just a few days ago. We were so excited about the new sleep experience. Since my first exposure to the bed, however, (just walking into the room where it is located), hives began to appear on my body. Let me emphasize, I hadn't even SLEPT on it yet! I immediately noticed the chemical smell in the bedroom and mentioned it to my husband. He said it would dissipate in a few days. Since I had experienced a period of hives a few years earlier and I suffer from multiple allergies, I assumed the hives were being caused by something I ate. I attributed the sore throat and cough to an on-coming cold -- until I started reading the stories on this website! I proceeded to sleep on the bed for the next couple of nights and for the past few days, I have had moderate to severe hives all over my body as well as a sore throat and dry cough. (I am typing this at 4 am and have been up since 12:30 am because of the hives.) My husband has been sleeping wonderfully on the bed, but I think we will likely return it after all I have read here. Thank you everyone for helping me figure out what is causing my misery.
Maryland, USA
Email: diane.kollmorgen@alpharma.com
---
Five Days Five Migraines, Constant Sore Throat And Swollen Eyes
I just purchased a Sealy pillow top mattress five days ago...I have been deathly ill with massive migraines difficulty breathing sore throat itchy eyes and extreme stomach pains for some unknown reason I decided to type in Sealy toxic fumes and this web site appeared I am returning the mattress tomorrow and am told by the salesman that a natural latex material would be better for me ...Wow buyer beware.
ALBANY, NY
Email: angelmaryellen@yahoo.com
---
How about a solution.
I'm in the market for a new mattress and I'm concerned about these issues. Has anyone considered a latex mattress. It would seem that a 100% natural latex might be the answer. Make sure it's the 100% natural though, some latex contain chemical additives.
Carlbad, Ca
Email: dsp1477@aol.com
---
Simmons Beauty Rest Nightmare
I purchased a king size Simmons Beauty Rest mattress and box springs in March of 2003 and 16 months later I'm still living the nightmare. Since purchasing the mattress and boxspring I have experienced the following symptoms: a nervous and anxious feeling, unable to sleep, irritable, tingling in the hands and head and a stuffed up nose. I have been to 3 different doctors trying to find out the cause, I have had my ducts cleaned in my house, had the furnace and central air cleaned and inspected and I have had the air tested in my house for mold - all to no avail. I have since moved the Simmons mattress and box spring to the garage with plastic around it and my symptoms have gone away. But now I'm out a bed and sleeping on the sofa or a hide away bed. Is there anything that can be done - the warranty only lasts for a year!
Castle Shannon, PA
Allegheny
Email: Brian.Walker@Comcast.net
---
Cannon Mattress - Itching, Rashes, Sleeplessness, Swollen Eyes
About a week after I started sleeping in my new mattress (bought at mattress.com) I began developing symptoms. I didn't put it together until yesterday, but my body is covered in a terrible rash. I didn't sleep in my bed for the first time last night, and it was the first time since I bought my bed that I didn't itch throughout the night. This is a NIGHTMARE! Why in the world would they put such terrible chemicals in my bed? I know its the bed because nothing else in my lifestyle has changed. The rash is all over my body, including my scalp. My eyes are swollen when I wake up, I'm extremely tired, and I wake up with sore throats. I'm seriously depressed because I can't get any sleep and I just spent 500 dollars on this new bed. I'm a student, so buying a new bed right away is going to be difficult. I guess I'll just have to sleep on the couch. Does anyone else have symptoms like this?
Emeryville, CA
Email: itsatsos@yahoo.com
---
Tempurpedic Testimonial from Hell
After researching the best bed to buy for a long-term chronic pain problem due to multiple neck injuries, I settled on a Tempurpedic Adjustable Queen. I purchased the bed from a local furniture store as a non-returnable special order. After the bed delivery, a horrific smell permeated my home. A tag on the bed and Tempurpedic's website assured that it was non-toxic and the smell would dissipate within a couple of weeks. After about 3 weeks the smell was still awful, my sister said it smelled like "dirty socks" in my home and asked how I could possibly sleep on a bed with that horrible odor. Additionally, I was noticing that I was waking up much more stiff and sore in the morning, but attributed it too the comfort of the new bed and the fact that I was not moving around as much at night because I was able to find a better position. My feeling un-well began to escalate to severe, flu-like, deep muscle and bone pain. Much worse and more wide-spread than the chronic pain I purchased the bed to help relieve. I also had escalated feeling of anxiety, depression and panic. I barely had enough energy to walk from room to room. After seeking the advice of a number of health care professionals I discovered that the Tempurpedic bed was so toxic to my system it could have "killed" me. I have had to work diligently to get the bed returned and have my money refunded. There are chemicals in almost every aspect of our lives and they are causing dis-ease in epidemic proportions. Nothing can change, without awareness. May you all find wellness.
Ann Arbor, Michigan
---
My Mattress is Making Me ill !
We recently purchased the Tempurpedic mattress and the smell is awful! Our room smells like it, our clothes our skin, and is making us very ill!! I do not recommend it at all!!
Fitchburg, MA
Email: Kneads52@hotmail.com
---
Carpal Tunnel Problems from Foam Mattress Topper
I bought a memory foam mattress topper and aired it out for 5 and one half months before putting it on our bed because of the smell (it still smelled). I immediately developed the symptoms of carpal tunnel problems in my right arm - sore inflamed wrist, weakness in my fingers, sore shoulder, and my arm throbbed at night. I shifted most of my computing and work to my left arm which helped ease the pain. I noticed that my problem would start to go away when I traveled away from home and thought that this was because I was not working on a computer. However, when I had an extended period at home when I did not work on the computer but my problem continued to get worse, I began to wonder. I realized that the problem began when I installed the foam topper and then searched for information. I found this site and realized it could be the foam. I removed the topper and had a significant improvement after one night and the problem was almost completely gone in one week. While the topper was on the bed I also noticed that I seemed to sleep very deeply but I was always tired and could not seem to get enough sleep. This also went away when I got rid of the topper.
Columbus, Ohio
---
---